LoRa subscription
With LoRa it is possible to connect installations, equipment and sensors remotely through the LoRa network of KPN in the Netherlands or through the community LoRa network of The Things Network or the enterprise version The Things Industry. The LoRa network has been specially developed for Internet of Things applications. Together we look for the most suitable solution for your organization. Our LoRa solutions are suitable for all kinds of applications.
Benefits of LoRa through Thingsdata
Get the best out of the market with Thingsdata!
We are ready to advise you on any IoT subscription!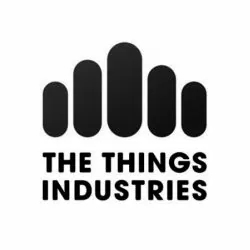 Want to get started with LoRa?
LoRa testing sensors
1 or 2 sensors
Receive the most suitable test sensors from one of our suppliers.
To work
Get started in real time! Test the solution together with Thingsdata.
Number of messages
The appropriate amount of messages per sensor per month (test duration: 1 month).
Management Platform
Access to a management platform. Manage all your sensors in one platform.
Geolocation
Through LoRa you also have the option of geolocation, a form of track and trace.
Support Team
Our support team is always there for you. Receive tailor-made help!
Frequently asked questions about LoRa
What is LoRa?
LoRa WAN stands for Long Range Wide Area Network. The network consists of transmitters, which together form the network, and sensors that send their measurement data through the network. Characteristic of a LoRa network is a lot of range (ten to fifteen kilometers per transmitter), but little bandwidth (a few kilobytes per second). KPN's LoRa network is a new network for IoT solutions and an addition to the existing 2G, 3G and 4G networks. The network removes important barriers in terms of consumption of energy to connect countless devices to the internet.
How does it exactly works?
LoRa sensors themselves do not require an internet connection (so no simcard is required), but communicate independently with KPN's LoRa network, which consists of gateways, network and application servers. Moreover, they are very energy efficient (a battery or solar cell is sufficient for years of use), can be quickly registered on the network and inexpensive to purchase. Another advantage is that LoRa devices use a free frequency.
Why LoRa?
Lora is cost efficiënt, due to the low complexity of a LoRa module the costs are reduced to a minimum. One module is also very energy efficiënt and can even send data for 5 years on only 2 batteries. The KPN LoRa network can determine the position of the device with an accuracy of 50 to 150 meters.
LoRa examples
Practical examples of customers who implement LoRa from Thingsdata for: tracking and tracing glass racks, tracking and tracing containers, monitoring parking spaces whether they are free or occupied, unlocking indoor climate sensors and monitoring the availability of workplaces.